¿Qué es Brightpearl?
Brightpearl es una plataforma de operaciones minoristas. Estrechamente integrada a todos tus canales de venta, Brightpearl conecta tus procesos de pedidos de ventas, cumplimiento, gestión de inventarios, contabilidad, creación de informes y planificación, gestión de almacenes, reposición y más. Diseñada específicamente para modelos de negocios minoristas, Brightpearl ha sido desarrollada para manejar de manera fiable los momentos de actividad comercial intensa y se integra con el ecosistema de tecnología minorista completo.
¿Quién usa Brightpearl?
Brightpearl es ideal para comercios minoristas multicanal de productos terminados que venden en tiendas, online o a través de mercados online como eBay y Amazon que comercializan un millón de dólares o más.
¿Dónde se puede implementar Brightpearl?
Cloud, SaaS, Web, Mac (desktop), Windows (desktop), iPad (móvil)
Sobre el proveedor
Brightpearl
Ubicado en Bristol, EE. UU.
Fundada en 2007
Asistencia telefónica
Asistencia 24/7
Chat
precios de Brightpearl
Precio inicial:
Sin información del proveedor
Brightpearl no está disponible en versión gratuita.
Sobre el proveedor
Brightpearl
Ubicado en Bristol, EE. UU.
Fundada en 2007
Asistencia telefónica
Asistencia 24/7
Chat
Imágenes y vídeos de Brightpearl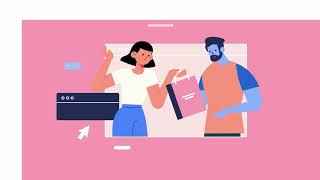 Comparar el precio de Brightpearl con productos similares
Funciones de Brightpearl
API
Alertas y notificaciones
Auditoría de inventario
Automatización de formularios
Base de datos de clientes
Base de datos de contactos
Búsqueda/filtro
CRM
Carro de compra
Catalogación/Categorización
Compras y recepción
Conciliación bancaria
Contabilidad central
Control de inventario
Controles o permisos de acceso
Creación de informes y estadísticas
Creación de informes/análisis
Cuentas de clientes
Códigos de barras/RFID
Diseño y modelado del proceso
Equipamiento
Facturación
Flujo de trabajo basado en reglas
Gestión 3PL
Gestión de almacén
Gestión de artículos
Gestión de cadena de suministro
Gestión de campañas
Gestión de canales
Gestión de comercio electrónico
Gestión de datos del producto
Gestión de descuentos
Gestión de empleados
Gestión de envíos
Gestión de facturas
Gestión de flujos de trabajo
Gestión de impuestos de ventas
Gestión de ingresos
Gestión de inventario de minoristas
Gestión de inventarios
Gestión de pedidos
Gestión de proveedores
Gestión de recibo y almacenamiento
Gestión de renovaciones de pedidos
Gestión de órdenes de compra
Gestión financiera
Gestión multicanal
Herramientas de colaboración
Historial de cliente
Identificación del producto
Importación y exportación de datos
Informes de ventas
Integraciones de terceros
Integración contable
Integración del mercado
Lectura de código de barras/tickets
Libro general
Marketing por correo electrónico
Métricas de rendimiento
Operaciones empresariales integradas
Optimización de inventario
Pagos electrónicos
Panel de actividades
Para comercio detallista
Pedidos de ventas
Pedidos recurrentes
Presupuestos y estimaciones
Previsión
Previsión de la demanda
Previsión de ventas
Procesamiento de facturas
Procesamiento de pagos
Punto de venta (POS)
Registro de entrada y salida
Registro de pedido
Seguimiento de costes
Seguimiento de gastos
Seguimiento de inventario
Seguimiento de pedidos
Seguridad de datos
Tratamiento de pedidos
Varias divisas
Varias ubicaciones
Alternativas a Brightpearl
Stacy W.
Web Development Manager / Web Master / SEO Specialist en EE. UU.
Usuario de Linkedin verificado
Comercio mayorista, 11-50 empleados
Ha utilizado el software durante: 1-5 meses
A Great Small to Medium Size Business All-in-One Solution for Customer Relation Management Tool
Comentarios: The customer service is truly amazing. [SENSITIVE CONTENT HIDDEN] is definitely a rare breed in the area of marketing referrals. He conducted himself with a great deal of integrity when demo-ing the product for our company.
Puntos a favor:
What features I love about this software are the all-in-one solution that provides the ease of accessing customer information in one place. Instead of bouncing from various tabs attempting to retrieve customer specific details, this software collects all the data into one place.
Contras:
This software may not be the solution for companies who manufacture products. They do not provide this as an option in their inventory management system.
Respuesta de Brightpearl
hace 3 años
Hi Stacy, Thank you very much for sparing the time to review us. It's great to hear that you love our integrated package. The benefits you describe are a key element of exactly what we designed it to achieve - retail efficiency. We acknowledged that manufacturing wasn't something that we didn't support as well as we could, so we developed our Bill of Materials module which you can find out more about here: https://www.brightpearl.com/integrations-bom/bom-module. Thank you for your kind words about Phil. You echo our own thoughts, and I'll be sure to pass your comments on. Thanks again for taking the time. Tom
James J.
Managing Director en RU
Usuario de Linkedin verificado
Comercio minorista, 2-10 empleados
Ha utilizado el software durante: Más de dos años
Alternativas consideradas:
I cannot recommend Brightpearl enough!
Puntos a favor:
I cannot recommend Brightpearl enough! The software has transformed the way we run our organisation. It provides everything we need to operate our eCommerce business effectively and efficiently. Their innovation/product roadmap caters, certainly in our case, to current trends and requirements. We currently use the system to manage our sales channels of 4 separate B2C Bigcommerce websites, 2 eBay stores, 10 Amazon stores (2 subsidiary businesses with 5 EU Amazon stores each) and manual telephone sales. We have 4 channels brands, which is where Brightpearl brands paperwork and emails differently for each company. It all works as one would expect, orders download and are aggregated ready for picking and shipping, inventory is updated across all sales channels, as sales occur and purchase orders are received, and accounting is updated at each point providing a real-time picture in a myriad of dashboards and reports that can be as detailed as needed. Brightpearl support is also excellent with most cases being resolved in less than 4 hours.
Contras:
I find very little to dislike about the software. It serves all the needs we currently have and know that there are elements such as automation that will prove to be useful at some point in the future.
Respuesta de Brightpearl
hace 2 años
Hi James, Thank you for you wonderful feedback. It's great to see the huge impact that we've had on your business over the last eight years. Thank you too for your big praise of our Support team, your experience of them is very much in line with their mantra so I'll certainly be sharing your feedback with them as I know they'll appreciate it hugely! Thank you again, Tom (Brightpearl)
Robert W.
Head of eCommerce en RU
Comercio minorista, 11-50 empleados
Ha utilizado el software durante: Más de dos años
Fuente: SoftwareAdvice
Alternativas consideradas:
Good Product would recommend
Comentarios: Good
Puntos a favor:
Automation, Accuracy & Speed. The cloud based solution gave the business felxibility during the pandemic
Contras:
Limitations to managing back orders during pandemic
Respuesta de Brightpearl
hace 2 semanas
Hi Robert, Thank you so much for taking the time out to recommend us! It's fantastic to hear that Brightpearl is benefiting your business in so many ways, especially during the pandemic! It's also great to hear that you had such a great experience with our Sales team, I know they go all out to ensure that businesses are going to get what they need from us before they sign with us - it's our transparent approach and I'm pleased you rate it so highly! Thank you again, Tom (Brightpearl)
Frankie O.
Vice President en
Logística y cadena de suministro, 2-10 empleados
Ha utilizado el software durante: 6-12 meses
Fuente: SoftwareAdvice
Frustrated
Comentarios: Do not jump from QuickBooks to this until you have truly run a lot of tests.
Puntos a favor:
I love how this system allows me to have access anywhere and allows many reps to access the accounts.
Contras:
I am beyond frustrated with the lack of support and weak reporting from this system. It often has slow days as well.
Respuesta de Tom
hace 5 años
Hi Frankie, Thank you for taking the time to review us. I'm glad to see that you're enjoying Brightpearl's cloud-based benefits. A lot of our customers love the integrated 'all under one roof' aspect of our software and I'm glad this is echoed with you. I'd like to respond to a couple of the other points you raised too: Quickbooks. We have a number of customers who have moved away from Quickbooks to Brightpearl and have found it a great fit so I was surprised to read your comment. Customers like Growers House (https://www.brightpearl.com/expertise/customer-stories/growers-house) and The New Clothesline Company (https://www.brightpearl.com/expertise/customer-stories/new-clothesline-company). I hope the issues you had experienced are now behind you. Support. We acknowledged that we needed to improve our Support response times, so we've grown our global Support team headcount by 40%. This has resulted in increasing the number of tickets with defects being solved by 62%. I hope you're seeing the impact of these changes directly yourself. Reporting. We're continually improving our reporting as we know how much our customers use and rely on it. Over the last couple of months, we've made significant reporting improvements which you can read about in our feature notes (https://help.brightpearl.com/hc/en-us/sections/115000342626-Feature-launches). In a nutshell, many of the reports now download in the background so don't need to waste any time waiting for them. Again, I hope you're finding them useful. Speed. I'm sorry to hear that you've experienced slowness whilst using Brightpearl. The improvements mentioned earlier will help, but generally speaking there are a number of factors that could account for speed issues. I've had a word with our Support team who have advised that you've not raised any speed issues with them to date. Speaking to them would be a great first step. When you do, it would really help them if you could indicate instances where speed was reduced and what you were doing at that time. You can contact them here: https://www.brightpearl.com/contact-support. Thank you again, your feedback is important to us. Best wishes, Tom Brightpearl
Nicki C.
Head of Products en RU
Comercio minorista, 11-50 empleados
Ha utilizado el software durante: Más de dos años
Fuente: SoftwareAdvice
Would Recommend Brightpearl
Comentarios: Overall the experience is very good. With the Automation App, orders are fulfilled direct to the warehouse by-passing customer services, and invoicing is completed automatically at the end of each day.
Puntos a favor:
Easy to use. Gives a full view of the business with order management, stock and accounting all together in the one product
Contras:
Revenue reporting on sales of products sold within bundles. Revenue is attributed to the bundled product and not to the individual product. Therefore manual manipulation of the exported data is needed.
Respuesta de Brightpearl
hace 2 semanas
Hi Nikki, Thank you so much for your review, we love receiving feedback from our customers! I'm really pleased you find Brightpearl easy to use and our functionality meets the majority of your business goals. It's particularly great to hear that you're fulfilling orders swiftly by actioning the exceptions rather than each order. On your comment on revenue reporting, have you raised this with your Success team or Brightpearl Support? I'll do this for you and get them to follow-up with you directly. Thank you again, Tom (Brightpearl)